Welcome to Project Roots' Website!
Are You of Lebanese Descent?
If you are, this website is for you!

Make the Connection to Your Roots
Register Your Life Events
To Obtain Status in

"The Land of Your Fathers"
The
Christian Lebanese Foundation
in the World, the Maronite Eparchies, and all the
other Lebanese Churches
in the US have Joined Together to
Help
ALL
Americans of Lebanese Descent
, through Project Roots & CLFW,
to Register their Marriages and/or Child Births in Lebanon,
FREE of CHARGE
.
[Check our Mission Statements]
If you are of Lebanese descent, and you
believe that ALL people of Lebanese descent all over the world should be able to obtain their

Lebanese Citizenship

because it is their BIRTH RIGHT; if you

WANT your Lebanese Citizenship, you WANT to register in Lebanon because you care, because it is your right
, please click
HERE
to sign our petition and share it with all your friends and relatives! Thank you!
ACT NOW. MAKE A DIFFERENCE.
PRESERVE YOUR HERITAGE!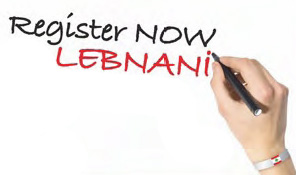 ________________________________________________________________________________
Director: Nada Salem Abisamra
Contact: Tel: (917) 755-0499 || Email: admin@clfw.org
Last updated: Jun 14th 2015